As part of the tourism sector, the casino industry is one of the leading revenue generating sub-sectors, especially in countries where casinos are a crowd drawer.  A US survey reveals that about one-fourth of the adult population has visited a casino establishment at least a year.  Why are casinos so popular among many age groups?  Which age group represents the biggest chunk of the casino going public? What's the future like for casino owners?  Let's look at what experts and statistic reveal.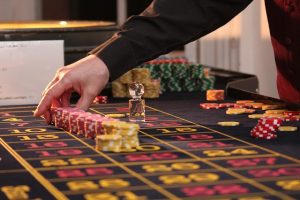 Diversity is key
According to experts, one probable reason why casinos attract so many people is that it offers variety.  True enough, when you enter casinos, the big ones especially, you are faced with so many choices.  There are a string of slots and table games, entertainment, and even dining options that you have to contend with.  Adults of varying ages are always engaged and won't run out of something to do.  The night is too short.
When clients get a good dose of variety whether in games or entertainment, it translates to best experiences in every visit.  Players feel the "wow" factor and this alone would entice them to keep on coming back.   It is thus important for owners to always get the feedback of clients and build from there find out which games or entertainment attracts more crowds.
A break from daily routine
Based on a report published by a financial media site some 4 of 10 adults with ages ranging from 21 to 35 have gone to play in a casino.  Meanwhile, an earlier study revealed that 34 percent of adults with ages ranging from 36 to 49 years of age visited a casino.  On the other hand, casino attendance for the 50 to 64-year-old age bracket was slightly higher by two percentage points or, 36 percent.
This goes to show that casinos offer seniors a break from their daily routine that has somehow become too structured.  It is also a venue for socializing in a fun and relaxed environment.   Seniors know how to play responsibly.  Their wealth of experiences has taught them that gambling is only a pastime and nothing more.
Evolves with changing times and preferences
The industry and its future remain bright especially if this particular sector within the tourism industry pays close attention to the current gambling trends among the younger generation.  The popularity of online casinos is one classic example of how the industry has adapted to the changing needs of gamblers especially the young adults.
Casino business owners will be seeing even brighter days ahead as the business will remain as brisk as ever.  Throngs of people will always be seen in casinos as they try to satisfy the urge to relax and be entertained in a world-class environment.   Moreover, this sector is a proven consistent revenue generating machine.  In short, it helps boost the economy and the benefits, including career opportunities among the unemployed, far outweigh the issues constantly thrown at it.